Well hello my lovely blog friends it's been a while, my apologies! Things have been so busy and unfortunately my blog has taken a backseat in terms of top priorities.
Hope you all had a nice Valentines day! My family and I all went out for a nice Valentines dinner. The best part about it was spending the day with my two favorite girls and my handsome man. We woke up the following Sunday after Valentines day to
another
snow storm. We spent the snowy day indoors playing games, watching movies etc. The one and only thing I
do
actually love about snow storms is staying put and not having to go anywhere.
Here is a picture found on
buzzfeed.
It is not my house but pretty similar. The snow banks are huge!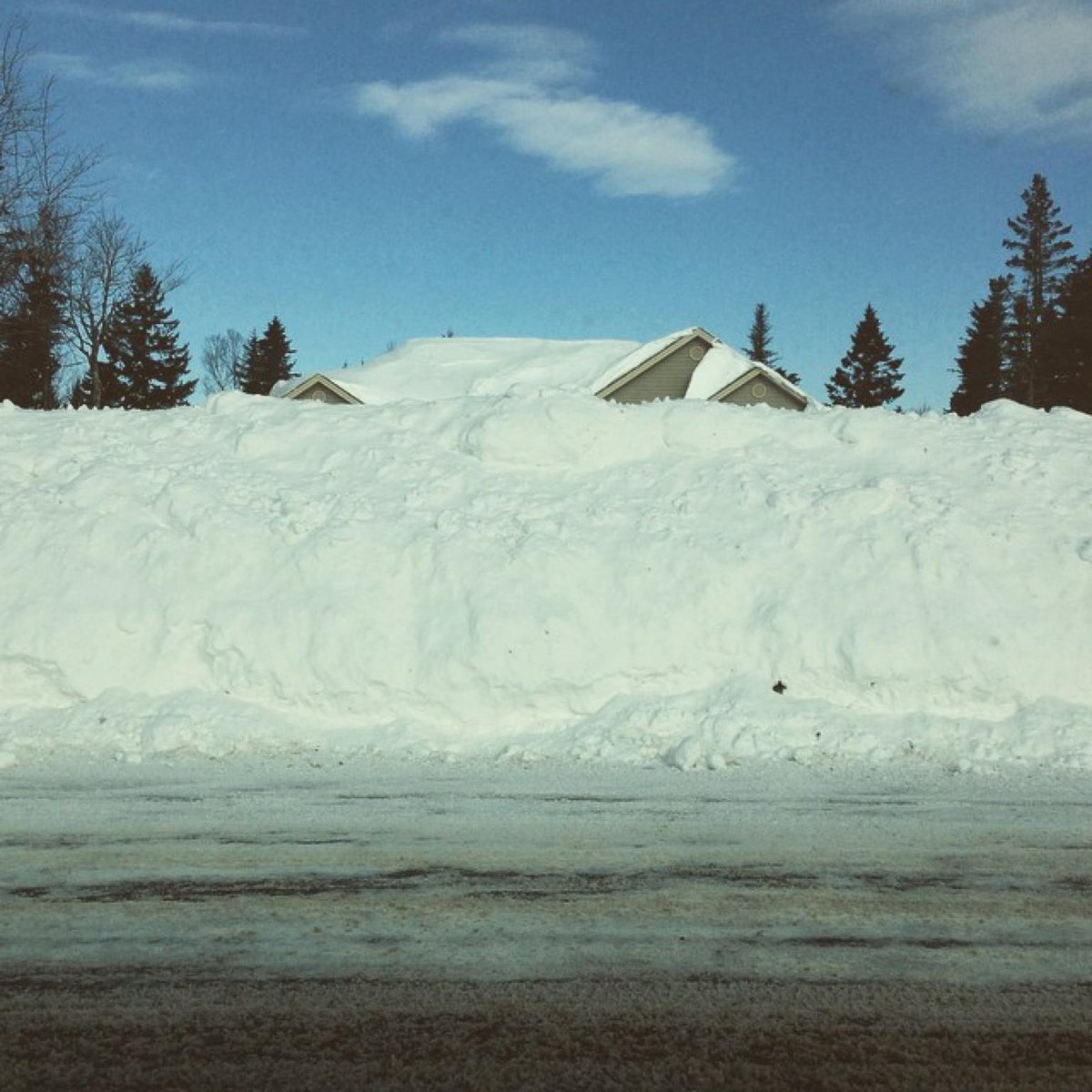 In Easter Canada we have been pummeled with many snow storms this year leaving us with mass amounts of snow.
If there is any more snow to come I honestly don't know where we will put it, seriously!
Aside from snow storms, we have been hanging pretty low and trying not to spend money.
I am guilty of one small purchase though. During one of the "many" storms Tarte had a "snowed in" promotion and offered free shipping.
What can I say..... I could not resist. Here is my newest and "pinkest" lipstick yet. It is the
glamazon long
wear lipstick in Foxy (now 10 dollars off). It's a great mid winter pick me up purchase! I love it!
As you may recall I lost my camera a little while back which has really set me back a lot. I just got another one a couple of days ago so I am just about ready to rock and roll.
I really hope to get back on track with regular posts soon. Thanks for your patience.
Anyone watching the Bachelor? Who are you rooting for?